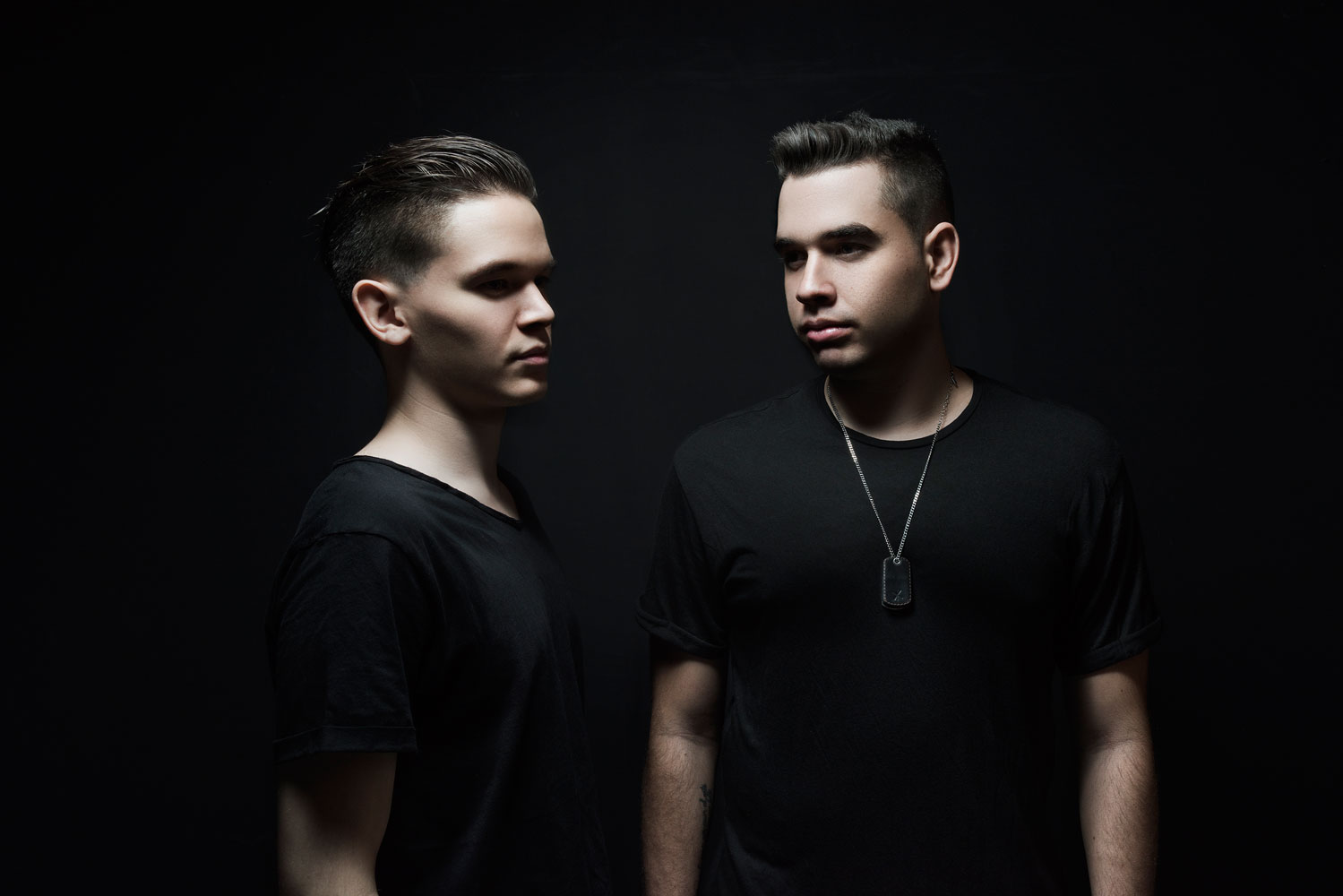 Digital Bounze is composed by an aggressive and evolutional sound, where the soul and melody make a real connection with the audience. Something stronger than a small garage experiment. About how the beats suggestively wrap up the crowd expelling energy with their fists in the air.

The duo is integrated by Steve and Chriz. Both Dj's, producers and exponents of the electronic genre, where they've achieved to be acclaimed after positioning themselves in the country during their short but rewarding career.

It was during their childhood when them both found their passion for music. Whereas Chriz was studying at the Amadeus Academy of Medellín, he learned how to play violin and took part in diverse musical orchestras. Steve, on the other hand, allowed the empiricism forged his way. He achieved to break into in the genre thanks to the strong influence of his cousin Derout. At the same time Chriz, found in Electronic music the chance to lead his own projects, achieving to be rated in the top list of La X Electrónica Medellín with the song "Beautiful Morning" years later.

Eventually Steve has scored "to mark" his path in electronic music through his sets, which have been object of cheers and applauses in Medellin,transcending nationally and internationally. Meanwhile, Chriz achieved his productions to be signed under the labels of Emi Music and Pacha Recordings. At the time, Steve obtained the second place in the Pioneer Pro DJ competition in 2008 and 2011 and then he founded the record label 'Believe House Records'.

The coincidences accomplished to gather them in one room where they materialised the possibility of uniting their talent in order to create a different sound identity. His experience allowed them to find a musical balance, not only in their presentation but also in their style and mark where each one contributes from their own corners, compressing in the process, a totally different sound in our country.

Under the name of Digital Bounze they shared stage with Dimitri Vegas & Like Mike, Deadmau5, Gareth Emery, Axwell Ingrosso, W&W, KhoMha, Simon Patterson and more, having the chance to play for more that 6000 people. Nowadays, they are working in a song with Javi Reina, another one with Don Kristobal and past 5th of August they released their single beside Rel3r and Paul Aiden 'Get Away' which reached the 30th spot on Beatport's Progressive House Top 100.

With a short path, they have gained the support of big names as Tiesto, Martin Garrix, Yves V, HIIO, Fedde Le Grand, Marco V, Abel Ramos, Thomas Gold, Thomas Sagstad, Markus Schultz and more.

In a country full of sound talent, Digital Bounze is the clear proof that new music proposals can change the paradigms of the most popular sounds and venture on a different road where it is actually possible to revolutionise Electronic music in Colombia.
facebook link:
https://www.facebook.com/digitalbounze/